Child's Rocker
This is a diminutive version of the New Lebanon Rocker. A perfect example of the Shakers' sensitivity to proportions and needs, this charming little rocker will accommodate a child up to seven years of age. A beautiful family heirloom to pass from generation to generation.

29" H x 15" W x 11 1/2" D
Maple

Item: C11 $340.00 ($22.00)
Custom assembled & finished
Armless Rocker
Light rockers of this sort were favored by the Shaker sisters, whose arms were left free for their sewing tasks. This style appeared in the Canterbury, New Hampshire, and Mt. Lebanon, N.Y. Communities, circa 1830.

42" H x 18" W x 14" D
Maple

Item: C3 Kit $165.00

Item: C3 $330.00 ($25.00)
Custom assembled & finished
Slat-Back Rocker with Shawl Bar
This model, with its distinctive cushion tie bar was produced after 1873. This replica is scaled to the No. 7, or largest size. The Shakers' original catalogue stated, "We have spared no expense to produce an article that cannot be surpassed in any respect. and which combines all the advantages of durability, simplicity, and lightness."

42" H x 23" W x 19" D
Seat height 15"
Maple

Item: C6 $610.00 ($62.00)
Custom assembled & finished
TapeBack Rocker
Mt. Lebanon Shakers designed chairs like this No. 7 in the late 1870's. The woven back adds comfort and will brighten the plainest room.

42" H x 23" W x 19" D
Seat height 15"
Maple

Item: C5 $620.00 ($62.00)
Custom assembled & finished

The

TapeBack Rocker with Shawl Bar

replaces acorn-shaped finials with a gracefully curved tie bar. (Not shown, dimensions remain the same)

Item: C5-SB $630.00 ($62.00)
Custom assembled & finished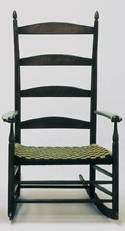 New Lebanon Rocker
This is the classic chair design, in No. 7 size, produced by the New Lebanon, New York Shakers about 1880. Pioneers of industrial design, they standardized and refined earlier forms to build a production chair of unsurpassed quality. The characteristic acorn-shaped finials, and smoothly tapered rails capture the special grace and character of the original.

Height of back 42"
Seat height 15"
Seat width/depth 23" x 19"
Maple

Item: C10 $600.00 ($62.00)
Custom assembled & finished
KITS & CUSTOM FINISHED CHAIRS & ROCKERS
Please specify your choice of stain: Light, Amber, Medium, Dark, Ebony, or Clear Oil Finish. Also let us know your chair tape color preference (in 1" or 5/8" width), and we will weave the seat in the traditional Checker-board pattern. If a herringbone pattern is desired, 5/8" tape must be used at least one way.




CHAIR WEAVING




For many years we have offered this service on original Shaker Chairs & Rockers as well as reproductions. Please call for details.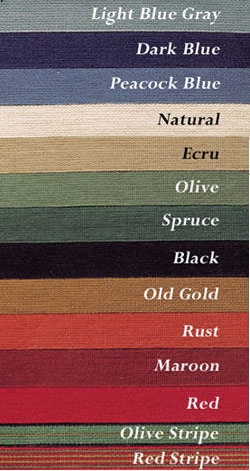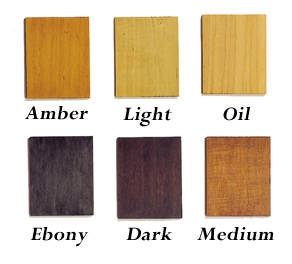 CHAIR TAPE
Our Chair Tape may be ordered separately (full weaving instructions included). Durable cotton. Made in USA.

Item: 1" tape $1.40 per yd.
Item: 5/8" tape $1.10 per yd.

To find the yardage you'll need, multiply the seat depth (front to back), by the width (widest part). Divide this result by 9 to find the number of yards of 1" tape needed. For 5/8" tape, divide by 5.3 instead.

Download tape-weaving instructions (pdf).